Multiple panels measured together
7items related to tooth health, gum health, and oral cleanliness can be measured at once.
Measurement with simple 3-step operation
With only 3 steps for saliva measurement, the test report can be obtained rapidly with ease.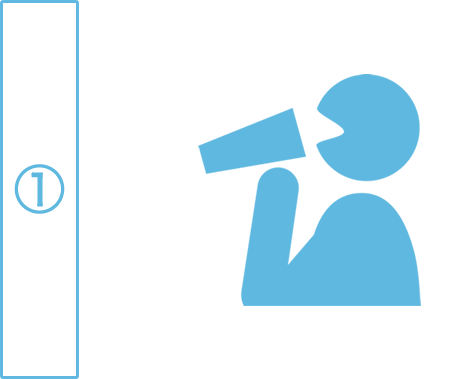 ① Rinse your mouth with solution for 10 seconds.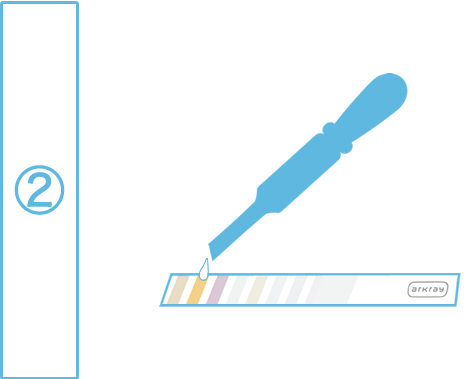 ② Drop the specimen (discharged oral rinse solution) on a test strip using a dropper.

Lightweight design with palm sized dimensions and only 430g.
The instrument is palm sized and ensures space is not needlessly taken up with a minimal footprint for installation. Weighing in at only 430g, it is also easy to carry the instrument around.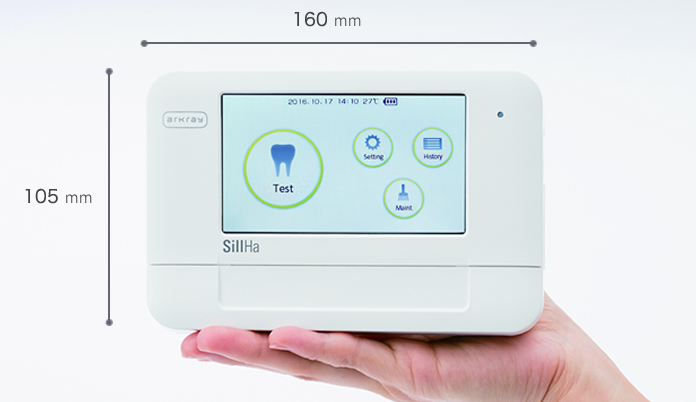 Easy-to-understand test report
Test results are shown in a radar chart.
Explanation can be made to patients by using visibly comprehensible report.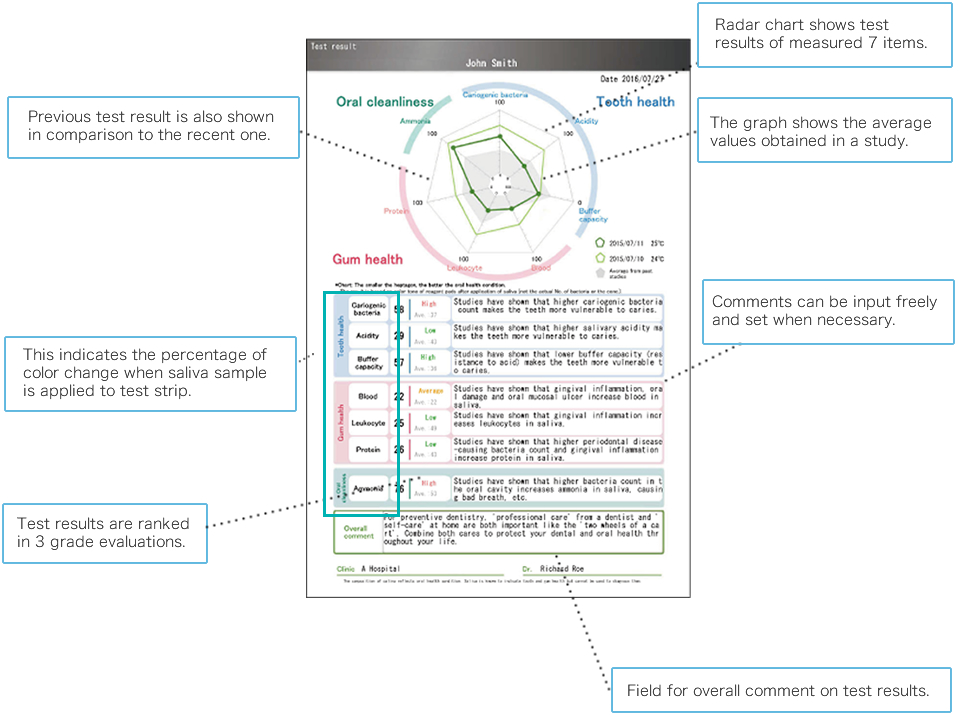 Possible to choose from 3 types of test result sheets.